Who We Are
One eSecurity is a market-leading specialist in Digital Forensics and Incident Response (DFIR) Services and Technology. Our services are aimed at clients who need fast response and support when a security breach occurs. We cover the whole incident response life cycle, from incident readiness services through assessments and gap analysis of your Incident Response Plan, Crisis Management Plan and Business Continuity Plan, building and improving your cybersecurity capabilities.
Our main goal is focused on the resolution of cybersecurity incidents, analyzing, investigating threats and breaches to containment, eradicate and recovery your systems. No matter the number of systems to analyze or how big your network is, we are always ready to achieve the best results in the minimum time.
Our clients trust us for our extraordinary levels of commitment and expertise. We have been just on the 'front-line' of cyber-warfare for over 12 years and have been major players in dealing with some of the largest and most complex security incidents and operations ever.
Our clients are spread across all five continents and include many globally-known names that belong, among others,to the following sectors:
Why Do Our Clients Choose One eSecurity?
Deep, specialist expertise: We have a certified professional team with many years of 'real-world' experience.
Rapid response: Unlike other players on the market we can deploy large, expert teams at very short notice, within 24 hours, anywhere in the world.
Multi-lingual: We offer 'first-language' support in both English and Spanish.
Neutral vendor: We offer the best solutions from major software brands. We are not 'tied' to a specific provider.
Our Offices
We are located in the most strategic hubs enabling us to be connected with our clients in less than 6 hours and to offer a follow the sun service, both on-site and remote. Contact us here.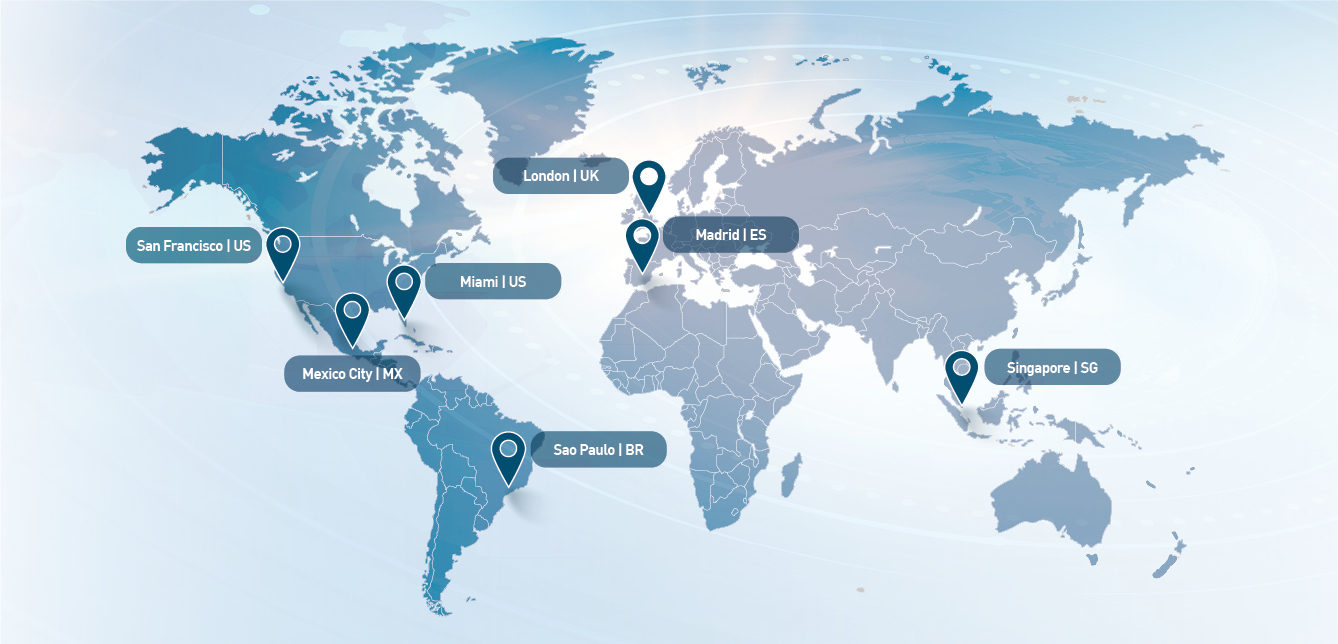 World-class Leadership
| | |
| --- | --- |
| | Jess García is the founder, world-class leadership and CEO of One eSecurity. Jess is the first European instructor of the prestigious SANS Institute, and a world leader in cybersecurity with more than 20 years of international experience. He leads a committed team of highly qualified specialists with an unwavering focus on providing maximum professionalism and results. |